We take many vision insurances such as: Vision Service Plan (VSP), Medical Eye Services (MES), EyeMed, Spectera, OptumHealth, Davis Vision, Local 135 Union, and many others. If you have a question regarding insurance please call us and we can research your insurance and are more than happy to explain your benefits to you. No insurance is required for an eye examination however if you are looking for vision insurance coverage consider the VSP Individual Plan. For a low monthly cost, it can provide you with excellent coverage for exams and materials. Click on the link below for more information.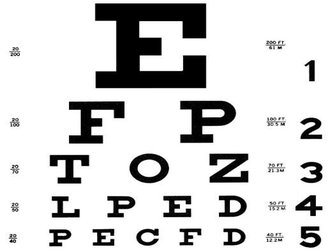 Dr. Diane Yang will provide you with a comprehensive eye examination ultilizing advanced instrumentation and technology. All your questions concerning your eyes will be answered and you will leave knowing that your eyecare is in good hands. Your eye exam will include:
An assessment of the refractive error of your eyes to ensure best correctable vision. We implement a computerized refraction system to produce quicker and more accurate results. This makes your choice of "1 or 2" simple.


An evaluation of your binocular system - how your eyes work together.


A thorough ocular health evaluation of both the exterior and interior of your eye to detect and diagnose ocular diseases (such as glaucoma, cataracts, and macular degeneration) and effects of systemic conditions on the eyes (such as hypertension, high cholesterol, and diabetes). This will involve:


Internal eye pressure test

Peripheral vision test

Color vision test

Depth perception test

Examination with a biomicroscope

Eye dilation as necessary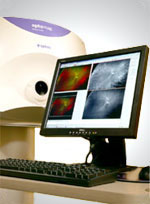 We also offer Opto-Map digital retinal photography. This technology is revolutionizing eyecare as it allows a never before ultra-wide view of the interior of the eye to be captured. This means the health of your eyes can be followed more accurately.

Are you an existing contact lens wearer or are interested in starting? Contacts open the door for you to have wider choices when correcting your vision. It is perfect for active people who play sports, dislike wearing glasses, or simply want to have different options and some fun. A contact lens exam will include a contact lens fitting and assessment in addition to the comprehensive eye exam detailed above. We fit a wide range of contacts including:
Disposable contacts (daily, 2 week, and monthly)
Colored contacts

Toric contacts for the correction of astigmatism

Gas permeable contacts

Monovision and multifocal contacts for the addition of near reading correction
Specialty contacts for the treatment of Keratoconus and other corneal irregularities: Keratoconic gas permeable, Scleral Lenses, hybrid Synergeyes lenses.

If you are new to contacts our experts will train you on how to insert and remove the contact lenses. We will also go over the wearing schedule and care regimen. You will also recieve a contact lens care kit. We will make sure that you leave with a wonderful introduction to contact lenses.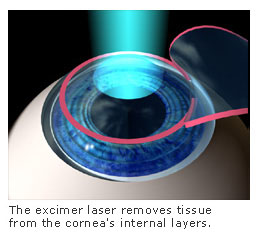 Are you interested in reducing your dependence on your glasses or contacts? Dr. Yang can help you determine if you are a good candidate for lasik eye surgery. She is an affiliate of several highly reputable Lasik centers in San Diego and works together with them to ensure that you will achieve great visual results. The surgery will be performed at the lasik center and your follow-up exams will be conducted at Poway Optometry. If you have any questions about lasik or any other corrective procedure please let us know.